Challenges & Considerations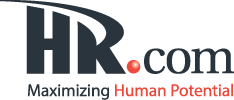 When a vaccine hits the market, company executives will face some very tough leadership and policy decisions that will have real consequences for their businesses.
From masks to vaccines, the politics around Coronavirus safety measures in the workplace has already been a minefield for executives around the world. Managing change in an uncertain economy and a business environment that is growing ever more tumultuous is an increasingly pressing leadership challenge. Implementing a vaccine policy is not only an opportunity for leadership, it will also be a test of company culture. Clearly, there are more questions than answers.
What is the government's role? 
This was partly answered recently by Virginia, where the state's top health official vowed to make a Covid-19 vaccination mandatory. Richard Hughes, managing director and vaccines leader at Avalere, a DC-based health care consultancy, emphasized other health experts discussing (entirely legal) avenues by which the public can be compelled to take a Covid-19 vaccine, whether they want to or not.

"Public health regulation has been left to the states, so I don't see the federal government superseding states … politically it would be very challenging," Hughes told Yahoo Finance in a recent interview. 

In August 2020, Dr. Fauci, director of the National Institute of Allergy and Infectious Diseases, said "You don't want to mandate and try and force anyone to take a vaccine. We've never done that. You can mandate for certain groups of people such as health workers, but for the general population you can't." 

Yet … 
What about governments requiring travelers to be vaccinated for certain diseases to protect their country? 
What about schools and employers who require students and workers to be vaccinated? 
What about cities that have required certain localities to "get a vaccine or pay a fine?"
What Is the Employer's Role? Should CEOs and Executives Be First in Line to Get the Vaccine?
By way of their unique positions, CEOs and executives are expected to fulfill four key commitments of a leadership mandate if they are to be effective in driving their critical business priorities. The commitments include: inspiring possibility, ensuring viability, facilitating change and driving alignment.

The impact of the pandemic has indeed validated this leadership mandate yet put even greater emphasis on a balance between carrying out the role of the leader (doing) and showing up as a human (being). Human connections are especially critical now as employees are working more remotely and perhaps experiencing additional challenges with health, family, and dramatically changed work environments. 

Leading-by-example is the most effective tool a leader has. It fosters a long-lasting human connection: trust. Executives must do more than simply say they value employee contribution. They need to make it real and demonstrate it. Being first in line to get the vaccine is a powerful way to show commitment. 

Additional steps executives could consider:

Proactive communication about special accommodations (religion, disability)
Providing the vaccine to employees AND families at no charge (similar to a flu shot)
Arranging for the vaccine to be on-site and mobile van (similar to mobile clinics)
Incentivize with a bonus (similar to a "steps" challenge to lower health premiums)
Workers compensation and/or special time-off for health repercussions 
Should Companies Adopt a 'Personal Choice' Stance on the Vaccine?
If companies decide "personal choice" is the best decision, they must be prepared to see some employees leave. Reinforcing or revising current Covid-19 guidelines and determining the data thresholds that indicate new behaviors at some point in the future might keep engaged those employees that show an intent to leave. 

While we have no solid confirmation from the experts, the Covid-19 vaccine may become available before the end of the year. Many are relieved and many are worried. More than a third of Americans, 35%, said they wouldn't get a free U.S. government-approved vaccine if it were ready today, according to a recent Gallup survey.  
And, What Would That Look Like if Some Employees Choose to Be Vaccinated and Others Choose Not To?
At this point, it is difficult to say what it might look like if some employees are vaccinated and others are not. We don't know enough about immunity or herd immunity. The only variable would be employees would have different perspectives on the vaccine. Conflict may surface.   
Could Pro-Vaccine Policies Backfire by Alienating Employees Who Are Vaccine-Averse? 
If companies decide "mandatory" implementation is the best decision, they must also be prepared to see some employees leave. Taking proactive steps as with any other policy implementation (consultation with health experts, communication, and education with employees, consistent implementation, and process review) might keep engaged those that show an intent to leave.

"It's very much in keeping with an employer's responsibility for maintaining the health and wellbeing of its workers to require it," said Denise Rousseau, professor of organizational behavior and public policy at Carnegie Mellon University's Heinz College.

According to Bob Nichols and Becky Baker, partners with Bracewell LLC, there are clear pros and cons for mandatory implementation:

Pros:
Hopefully, speed and return to normalcy of operations
The established norm that avoids conflict between vaccinated and unvaccinated employees
For in-person customer operations, instill customer confidence
Lend protection to high-risk employees
Bolster position that employer is providing a safe workplace
Prevent employees from spreading the virus in interaction with third parties
Cons:
Administrative burden
Potential for extraordinary conflict with employees
Spur unionization
Potential litigation
Uneasiness about requiring employee use of the first-generation vaccine 
How Can Vaccine Policy Be Used as an Opportunity to Build Trust, Develop Company Loyalty, and Boost Engagement?
Building trust through effective and transparent communication is an absolute essential. Employees need to trust that their leaders have the capability to make the organization successful. To win that trust, executives must show that they have a plan, articulate that plan clearly to employees, and demonstrate that the plan is being implemented effectively. 

Trust is a two-way street. Leaders must also show that they, in turn, trust employees to help drive organizational success. They must make employees valued partners in a common enterprise. Employees want not only to know what the bigger picture is but also to feel that they are a part of that picture.

Employee engagement is substantive and real, not a vague abstraction. This is not about morale or motivation, but a genuine commitment to the job. Without high engagement, organization performance, productivity, and profitability are jeopardized.   
Alternatively, How Can a Bad Plan Reveal Weaknesses in Company Culture? 
Leaders who disregard effective change management and implementation planning are setting themselves up for failure. Inadequate consultation with health and other experts, lack of appropriate communication and education with employees, inconsistent implementation, and neglecting process review may all reveal weaknesses in the company culture and threaten its foundational values.